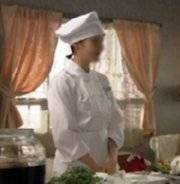 Gelatinized Roti Paun/Buns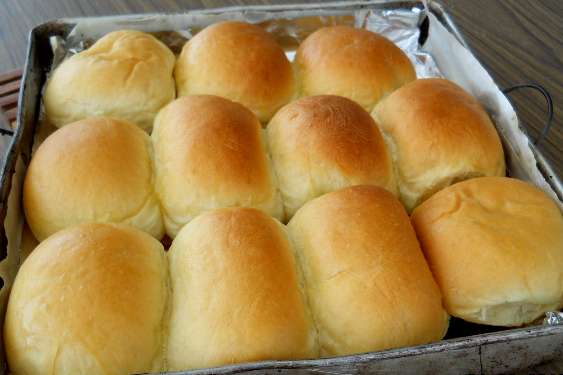 *makes 22pcs of Buns

Gelatinised dough
100g bread flour
70ml hot boiling water
1. Place Bread flour in a mixing bowl.
2. .Add hot boiling water and mix with wooden spoon to form a rough dough..
3. Cover bowl with cling film and leave dough to cool in the fridge for at least 1 hour or overnight

Yeast Starter
2 tbsp flour
2 tbsp warm water
2 tbsp sugar
1 tablespoon yeast
Mix together and let rest for 30mins till foamy

To prepare Basic sweet bread dough
270g bread flour
100g plain flour
55g sugar
½ tsp salt
145ml cold milk
1 cold grade A egg
60g cold butter, cubed
Method
1. Combine flours, sugar and salt together in a mixing bowl.
2. Tear the gelatinized dough into pieces and add to the bowl along with the eggs and yeast starter.
3. Mix everything together except for the butter. Knead till the dough is not sticky. Add in the butter and continue to knead till it passes the window test. Takes about 15 to 20 minutes on stand mixer.
4. Let the dough proof covered for 1½ - 2hour or till double in volume. Punch out the air and let divide into 22 equal portions (39g each). Roll round and let rest for 10 minutes before shaping.
5. Flatten the dough and fill it with coconut filling (30g), Red Bean paste or butter milk fillings. Place all finished buns on a greased baking sheet, and let rise for 1-1½ hour.
6. Grease the baking tin / pan and preheat the oven to 180C.4. Then bake in the oven for 25-30mins or until golden brown.
7. Once baked, remove from oven and immediately brush with margarine before letting cool completely.

Click how to make Red Bean Paste or here

Variations

Butter milk fillings
70g butter
30g icing sugar *
1/8 tsp salt
30g whole egg (about half egg)*
1 tbsp cornflour (can add more)
80g skimmed milk powder

*you can use the other ½ egg for egg wash.

Method:
1. Cream butter, sugar and salt until creamy.
2. Add in egg in batches mixing well each time.
3. Put in corn flour and skimmed milk powder, mix well with rubber spatula. Add more corn flour if dough is still too soft or watery depending on your egg size.

*If you want the buns to look more attractive and appetizing, you can glaze them while they are still
hot with butter, margarine, apricot gel, egg white or sugar syrup.
( Cook 1part of sugar with 2 parts of water till boiling).