Kek Ubi Kayu - Cassava Coconut Cake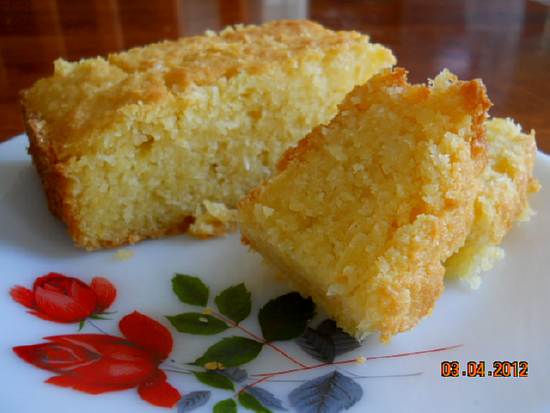 Ingredients
300g well drained grated cassava (grate finely and squeezed dry)*
*Put it on a clean cloth and squeezed out as much water

130gm butter, room temperature
160gm caster sugar
3 large eggs
½ tsp vanilla extract
½ cup thick coconut milk or substitute with evaporated milk
140gm self-raising flour (or substitute with 140gm cake flour + ½ tablespoon baking powder)
1/4 tsp salt

1/3 cup of freshly grated coconut (optional)


Method
1. Using a clean cloth squeeze dry grated tapioca.
2. Beat butter and sugar till creamy and light.
3. Add in egg one at a time, well combine.
4. Add in vanilla extract, salt and coconut milk, combine well
5. Add in flour, grated cassava and grated coconut, fold well.
6. Pour into a greased and line 8" or 9" square cake tin.
7 .Bake at 175ºC ( 155ºC fan oven) for 45-50 minutes until golden brown or until the skewer inserted into the center comes out clean.
8. Remove from oven and let it cool completely before cutting into it.