Fresh Tapioca Cake (Fresh cassava cake)
*This is a spongy & soft type of tapioca cake unlike the typical Malay bingka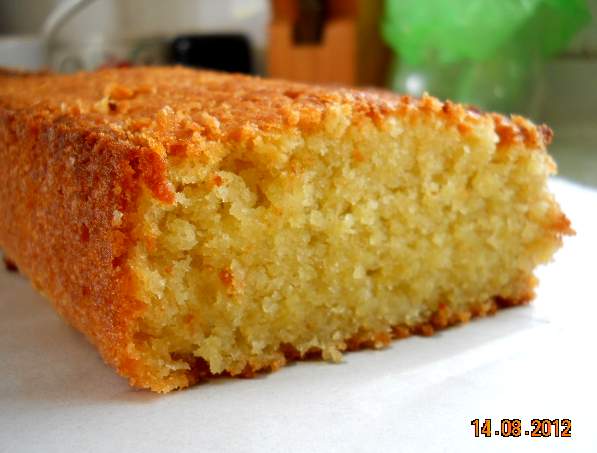 INGREDIENTS
¾ cup Butter
½ cup Caster Sugar
2 eggs
¾ cup Plain Flour*
½ tsp Baking Powder* (*mix together)
¼ cup Condensed Milk or 2 tbsp coconut milk
1½ cup grated fresh Tapioca - leave in sieve and squeezed dry excess juice
½ tbsp Vanilla Essence
Few drops Yellow coloring - optional



METHOD:
1. Sift flour together with baking powder
2..Using a clean cloth, squeeze dry grated tapioca.
3. Beat butter & sugar until fluffy.
4. Add in egg one by one while beating.
5. Add in flour gradually and grated tapioca . Mix well.
6. Add in condensed milk, vanilla essence & yellow coloring.
7. Bake in a 9" x 9" square tin at 180C for 45-50 minutes until well cooked.