Simple Butter cake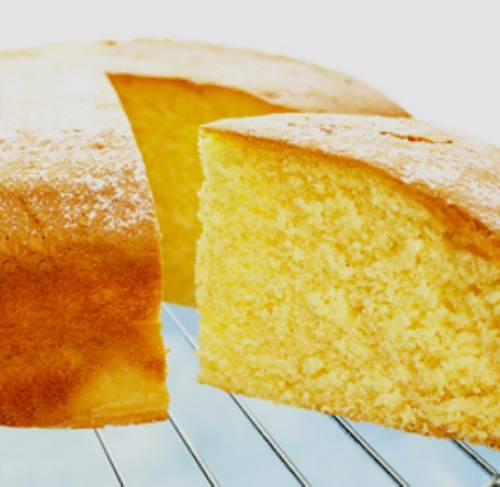 250g Butter
230g castor sugar
4 large eggs
250g self-raising flour *
* or 250g plain floor
2 tsp baking powder sifted together
2 tsp vanilla essence
about 6 tbsp UHT milk

Method:
*follow the instructions closely step by step. Do not over beat or over mix. Flour must be folded in last to give a melt in your mouth texture and to give volume to the cake.

1. Heat oven to 180 deg C. Line cake tin, size about 8 inches in diameter. In a mixer, beat butter and sugar till white and fluffy.

2. Add in eggs one at a time, Once the eggs have been combined and you have a smooth batter, add in the vanilla essence.

3. Finally add the sifted flour and room temperature liquid (milk, water, etc.) alternately, beginning and ending with the flour mixture to ensure a smooth and light batter. It is very important not to over mix the batter at this point. Over mixing will develop too much gluten in the flour and the result will be a tough cake. Mix only to incorporate the ingredients. Check the consistency of the batter. It should be of dropping consistency. If it stands peaking and hard, add more milk.

4. Pour into baking tin and bake for about 50 mins.