Home made Buns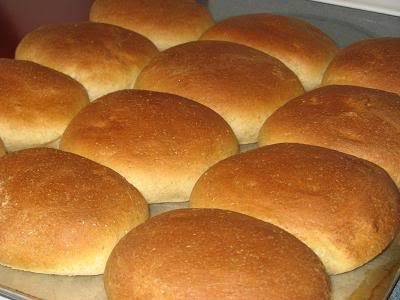 Ingredients

1kg flour
4tbsp custard powder
60gm milk powder
½ tsp salt
1tbsp instant yeast
150 gm sugar
2 eggs
400ml water
180 gm butter.


Method:
Mix all the dry ingredients
Add beaten egg and water
knead well
then knead in butter
knead well
Rise to double in bulk
knead again before used.
Divide into balls shape and bake on a greased tray.
Glaze with a little egg
Bake for 15mins (210 degrees or mark7)


*If you want the buns to look more attractive and appetizing, you can glaze them while they are still
hot with butter, margarine, apricot gel, egg white or sugar syrup.
( Cook 1part of sugar with 2 parts of water till boiling).