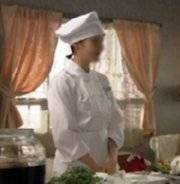 TangZhong Hokkaido Bread 北海道牛奶麵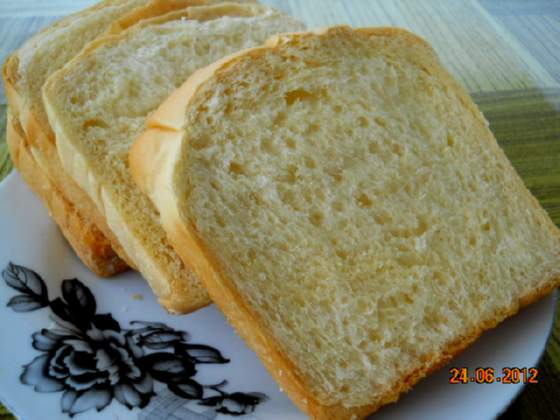 Tangzhong Starter dough
1/2 Cup (120ml) Water
1/4 Cup (24g) Bread Flour

Method of making starter dough:
1. Mix flour in water well without any lumps. Cook over medium-low heat, stirring consistently until gluey and starchy. Remove from heat.
2. Transfer into a clean bowl. Cover with a cling wrap to prevent from drying up. Let cool. Chill in fridge for at least one hour. Then the batter is ready to be used.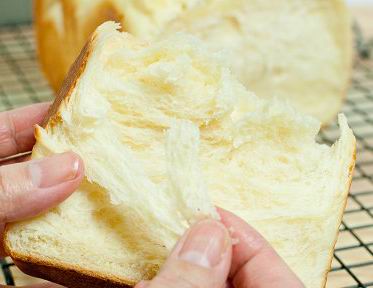 Ingredients
3 cups Bread flour
57 gm caster sugar
1 tsp salt
2 tsp milk powder
2 tsp instant yeast
1 egg whisked egg
40 gm whipping cream or full cream milk with mix with 1tbsp butter
36 ml milk
120 gm tangzhong
32 gm unsalted butter, melted



Method:
1. Mix flour, milk powder, salt, sugar and yeast into mixing bowl Make a hole in the middle and add milk, cream, egg, tangzhong.Mix until all the ingredients come together.
2. Then pour in the melted butter, and knead until the dough becomes non-sticky, smooth and elastic, about 20 minutes.
3. Put the dough in a bowl in cover with plastic wrap or towel to proof about 1½ - 2 hrs, or until until double in size.
4. Punch down, and knead again for about 15-20 minutes
5. Divide into 3 equal portions. Cover with cling wrap, let rest for 5 minutes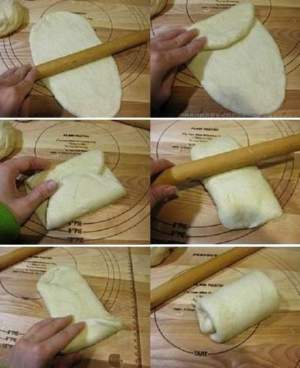 6.Roll out each portion of the dough with a rolling pin into oval shape. Fold 1/3 from top edge to the middle and press. Then fold 1/3 from bottom to the middle and press.
7. Flip dough over. Roll flat and stretch to about 30cm in length
8. Flip dough over again or with seal upward, roll into a cylinder.
9. Repeat with other dough pieces. With seal facing down, place 3 dough cylinder into a loaf tin and let rest for 2nd round of proofing about 1 -1½ hour or until double in size.
10. Bake in a pre-heated 180C (356F) oven for 30 to 35 minutes, until turns brown. Remove from the oven and transfer onto a wire rack to cool.