Orange Cake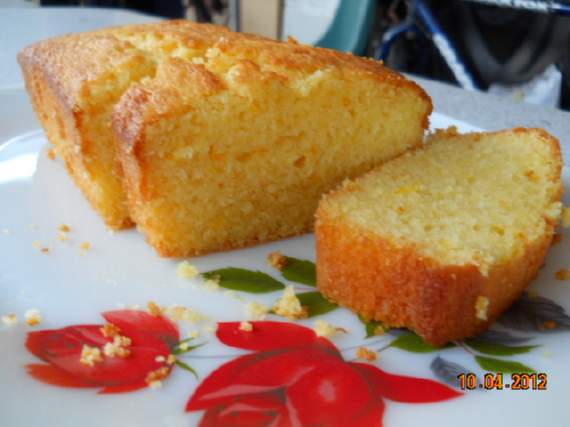 Ingredients
250g unsalted butter, softened
200g caster sugar
3 large eggs or 4 medium size eggs
grated orange zest from 2 oranges
250g self raising flour
120ml freshly squeezed orange juice


Method:

1. Preheat oven to 180C. Grease and line a cake pan.

2. Using an electrical beater, cream the butter and sugar until light and fluffy.

3. Beat in the eggs, 1 at a time, beating well after each addition, if necessary adding a spoonful of flour with the last egg to prevent the mixture from curdling. Beat in the orange zest. Add the flour all at once and mix well, then slowly mix in the orange juice.

4.Scrape the batter into the prepared pan and bake in preheated oven for 45-50mins or until a skewer inserted into the center of the cake, comes out clean. If it starts to brown too quickly, cover loosely with a sheet of lightly greased aluminum foil.

5.Leave the cake, in the pan, to cool on a wire rack, then unmold and serve.