Malaysian Pork Ribs and potato Curry (Sarawak)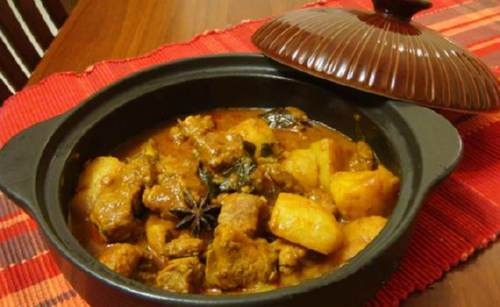 INGREDIENTS
800g pork ribs
400g potatoes, peeled and diced
1200ml water
200ml thick coconut milk

Spices
100g shallots
5 stalks lemon grass (crushed)
2 tbsp curry leaves
100g red chili (pounded)
1 tsp Belacan toasted
6 stalk anise, 5cm cinnamon stick
5 tbsp curry powder ( Adabi Kari Ayam dan Daging)
3 tbsp chili paste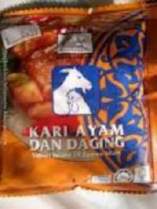 Seasoning:
1 tsp salt
1tbsp light soy sauce
1 tsp sugar

Preparation
1. Mix pork ribs with 1 tbsp light soy sauce, plain flour and mix well. Deep fry in hot oil until cooked. Dish and drain.
2. Deep fry potatoes in hot oil until golden brown. dish and drain
3. heat up 3 tbsp oil, saute ,shallots, lemon grass and curry spices. Stir fry until aromatic. Add in all ingredients, water and bring to boil. Lower the heat and simmer for 30mins. Add in seasoning , coconut milk and bring to boil.