Foochow Mooncake (Jing Su Gao) 晶酥饼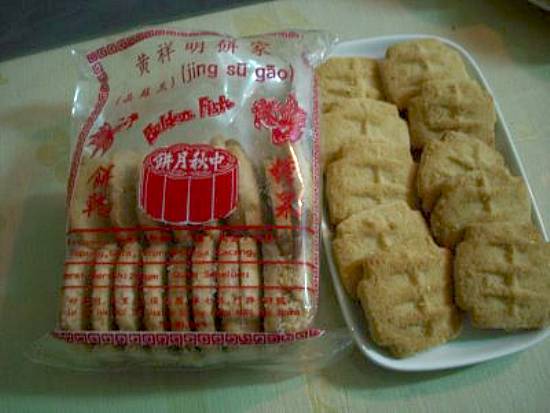 INGREDIENTS :
200g all purpose flour
100g corn flour
1/2 tsp of baking soda
50g icing sugar ( or castor sugar * see below note)
1/2 tsp salt
120g cooking oil or Lard
1 tsp five spices powder 五香粉
1egg (optional)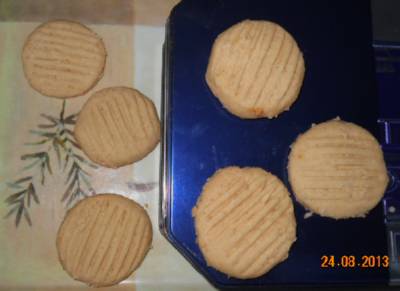 METHOD :
1. Sieve the flour, baking powder and icing sugar. Then add in the five spices powder 五香粉 and salt.
Mix it well. Add in beaten egg
2. Add in the cooking oil and mix till a piable dough is formed. Then on a floured surface knead the
dough with hands.
3. Roll the dough into approximately 1 inch balls and place on a baking sheet.
4. Flatten each ball of dough with a fork, first one way then crossing the other way producing a checkered pattern.
5. Bake at 175C for about 20-25 minutes or till golden brown.
6. Let it cool completely before store in the container.

* Note-
1. You can also use castor sugar instead of icing sugar but ensure to beat the sugar together with the egg for the sugar to melt completely.
2. One egg is optional. The ones made with egg are slightly harder. In my 2nd attempt, I just added half an egg to the ratio and I subtracted the cooking oil to 100gm to cater for the egg fluid.