Jiaozi 饺子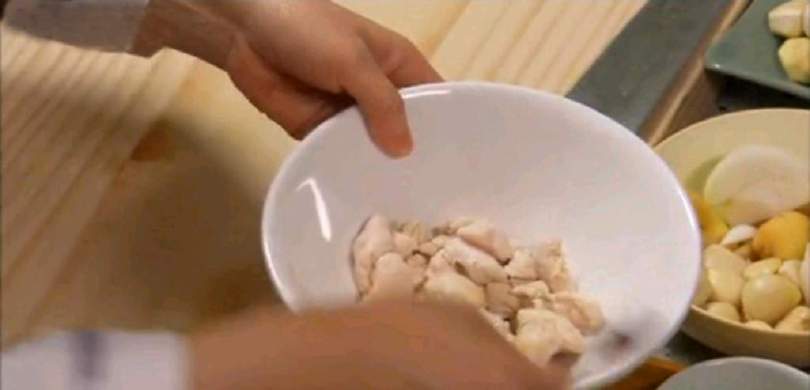 Ingredients
3 cups all-purpose flour
up to 1 1/4 cups cold water
1/4 teaspoon salt or baking power

Filling:
1 cup ground pork or beef
1 tbsp soy sauce
1 teaspoon salt
1 tbsp Chinese rice wine or dry sherry
1/4 teaspoon freshly ground white pepper, or to taste
3 tbsp sesame oil
1/2 green onion, finely minced
1 1/2 cups finely shredded Napa cabbage
4 tablespoons shredded bamboo shoots
2 slices fresh ginger, finely minced

Add soy sauce, salt, rice wine and white pepper to the meat then add the remaining ingredients and mix well.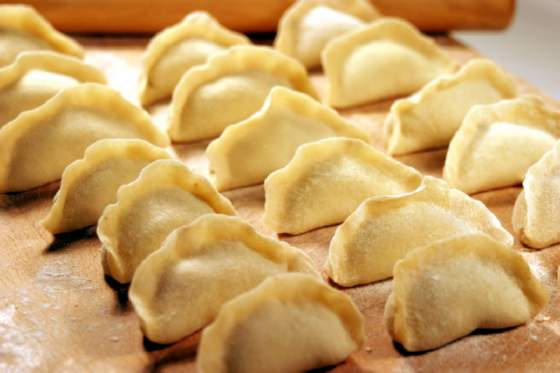 Preparation:
1.Stir the salt into the flour or baking powder can be used in place of salt to give the dough a softer and smoother consistency. Slowly stir in the cold water to form a smooth dough.
2.Knead the dough into a smooth ball. Cover the dough and let it rest for at least 30 minutes.
3. To make the dumpling dough: knead the dough until it forms a smooth ball. Divide the dough into 60 pieces. Roll each piece out into a circle about 3-inches in diameter.

Place a small portion (about 1 level tablespoon) of the filling into the middle of each wrapper. Wet the edges of the dumpling with water. Fold the dough over the filling into a half moon shape and pinch the edges to seal. Continue with the remainder of the dumplings.

To cook, bring a large pot of water to a boil. Add half the dumplings, giving them a gentle stir so they don't stick together. Bring the water to a boil, and add 1/2 cup of cold water. Cover and repeat. When the dumplings come to a boil for a third time, they are ready. Drain and remove. If desired, they may be pan-fried.