Grandma's wholemeal Bread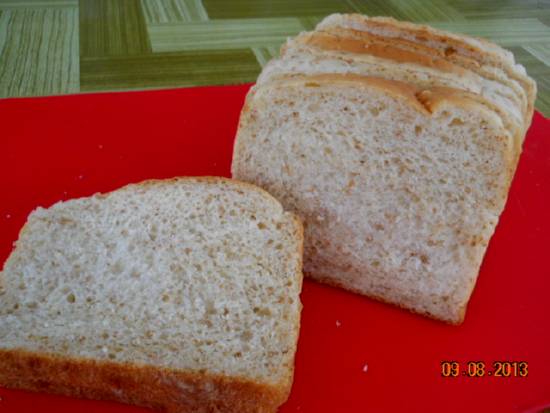 Ingredients:
• 1 cup water, boiling
• 2 tablespoons butter
• 1 1/2 teaspoons salt
• 3 tablespoons honey
• 1 tablespoon condensed milk or brown sugar /dark molasses (optional)
• 1/2 cup wheat bran (whole meal flour)
• 1 large egg, lightly beaten
• 3 cups bread flour

Starter yeast
1 tbsp flour
15g or 1 tbsp Sugar
2 tsp Instant yeast
30ml (2 tbsp) warm water
Mix together and leave aside for 15 minutes till foamy.


Preparation:
1.Put wheat bran/whole meal flour in a mixing bowl and pour boiling water over wheat bran to soak. When wheat bran have cooled but are still a bit warm, add remaining ingredients. Add a little more flour or water if necessary.
2.Mix till dough is not sticky and leave side of bowl or not sticking to hands. Knead until the dough becomes smooth and elastic, about 20 minutes.
3.Put the dough in a bowl in cover with plastic wrap or towel to proof about 1½ hr, or until until double in size.
4. Transfer the dough to a clean floured surface. Deflate , weigh and divide into 3 equal portions. Cover with cling wrap, let rest for 15 minutes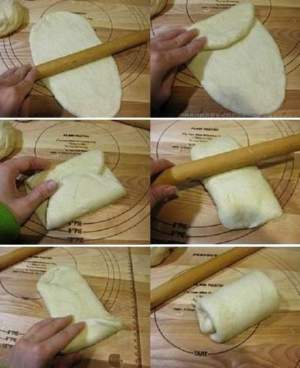 5.Roll out each portion of the dough with a rolling pin into oval shape. Fold 1/3 from top edge to the middle and press. Then fold 1/3 from bottom to the middle and press.
6. Flip dough over. Roll flat and stretch to about 30cm in length
7. Flip dough over again or with seal upward, roll into a cylinder.
8. Repeat with other dough pieces. With seal facing down, place 3 dough cylinder into a loaf tin and let rest for 2nd round of proofing or until double in size.
9. Bake in a pre-heated 180C (356F) oven for 30 to 35 minutes, until turns brown. Remove from the oven and transfer onto a wire rack to cool.