Grandma Butter cake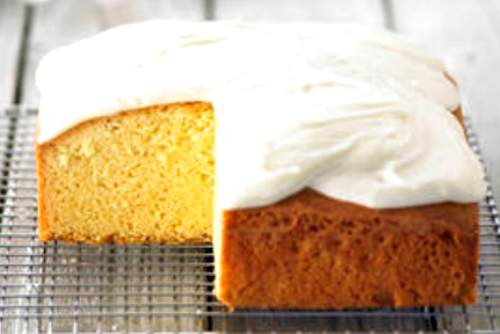 Ingredients
1 1/2 cups plain flour
3 tsp baking powder
1 cup caster sugar
180 g butter chopped, at room temperature
1/2 cup sour cream
2 tbsp milk
1 tsp vanilla essence
2 eggs

Method
Preheat oven to 160°C or 140°C fan. Grease and line a 20cm round cake pan.
Sift together flour and baking powder.
Place eggs and sugar in a food processor and process until smooth. Add butter and process until mixture is creamy. Add sour cream, milk and vanilla and pulse until just combined. Add flour mixture and pulse, in short bursts, until batter just comes together; do not overmix. Fill prepared pan and bake for 50 mins, until a skewer inserted comes out clean. Cool on wire rack.

To make Icing:
2 cups pure icing sugar
1-2 tbsp boiling water
1 tbsp butter
pink food colouring
Method
Sift icing sugar into a bowl. Combine 1 tbsp boiling water and butter, stirring until butter has melted. Add to icing sugar and mix well, adding more boiling water if needed. Add food colouring a drop at a time, until desired colour has been reached. Drizzle over cooled cake.