Crispy Prawn Fritters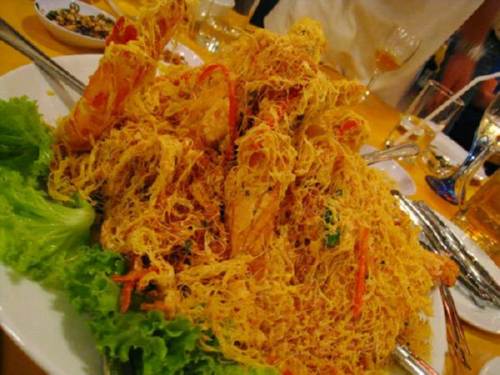 Ingredients:
600g big prawns
1500ml oil for deep frying

Seasoning:
1 tsp salt
1/2 tsp sugar
1 tsp sesame oil
Dash of pepper
1 tbsp corn flour
1/2 tbsp egg white
1/2 tbsp oil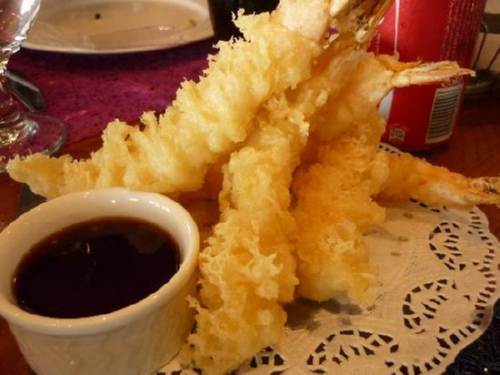 Batter:
113g tang flour (wheat starch)
6 tbsp glutinuous rice flour
1 tsp baking soda
2 tsp salt
1 tsp sugar
dash of pepper
2 tbsp oil
about 150ml water


Method:
1. Shell prawns, leaving each with the tail portion. Cut them from the back, remove intestines and wash well. Pat dry.
2. Season prawns with seasoning and leave aside for 30 minutes.
3. Put batter ingredients into a bowl and mix well. Add in water slowly and stir gently until a smooth batter is formed. Lastly add in the 2 tbsp oil and stir thoroughly. Keep in fridge for 4 hours. Half an hour before using remove from fridge.
4. Heat up the 5 rice bowls of oil. Held prawn by the tail and dip into batter to coat prawn, deep-fry until golden brown. The frying time is about 3 minutes. Dish up and drain well.