Butter Pumpkin Cake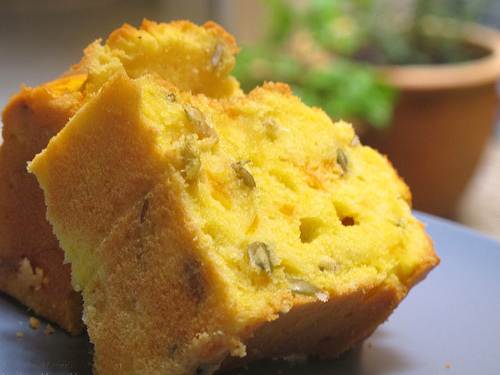 Ingredients
125g butter
90g caster sugar
2 eggs (medium)
90g pumpkin puree(steamed and mashed)
160g self-raising flour
30g milk
40g pumpkin seeds
60g raw pumpkin, diced
Decoration on top
50g raw pumpkin, sliced


Method
1. Cream butter and sugar till light and fluffy.
2. Add in egg one at a time and well combine.
3. Add in flour and milk, mix well.
4. Add in pumpkin seed and diced pumpkin, mix until well incorporated.
5. Pour the batter into a greased and lined mould.
6. Arrange pumpkin slices on top.
7. Bake at preheated oven at 180c for 40mins.