Pandan Butter Cake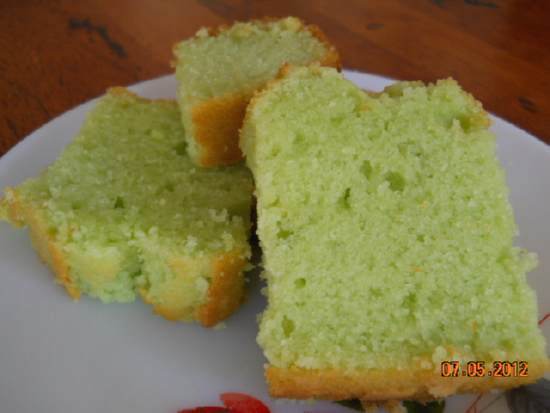 Ingredients
250g butter
160g sugar
4 eggs
250g cake flour *
2 teaspoon double action baking powder
6tbsp homemade pandan paste (concentrated pandan juice)


* can be substitute with self raising flour minus the 2 teaspoon of double action baking powder

Method.
1. Sift cake flour and baking powder in a bowl, set aside
2. Beat butter and sugar until pale and fluffy.
3. Add in egg one at a time, mixing well.
4. Fold in flour and pandan paste, combine well.
5. Pour cake mixture into cake tin.
7. Bake in pre-heated oven at 180C for 60mins or skewer came out clean.