Banana Cup Cakes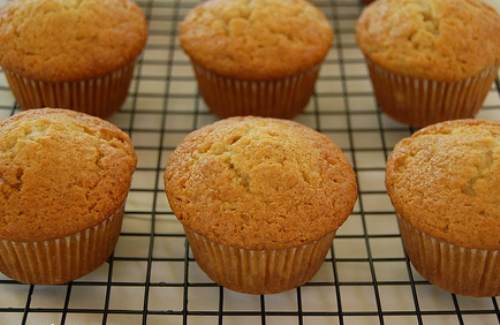 Ingredients
* 125g butter
* 150g caster sugar
* 1 tsp vanilla extract
* 1 egg, beaten
* 2 very ripe bananas, mashed
* 190g self raising flour
* 60ml milk

Method

1, Melt butter in a saucepan over a medium heat.

2. Remove from heat and add the mashed bananas, sugar and vanilla. mix well.

3. Add the egg, mix well.

4. Stir in the flour and the milk.

5. Divide the batter evenly among muffin cups, about 2/3 full..

6. Bake at 150 C fan oven (or 170 C regular, Gas mark 3) for 35 mins, until a skewer comes out clean. Leave to cool"